About Pelagic Expeditions
If your project is off the trade routes and you want to have an adventure fully engaged with the wild side of nature, Pelagic Expeditions will facilitate your plans and take you to the destination of your dreams.
The Pelagic fleet consists of two Pelagic 77 expedition sailing vessels. The second Pelagic 77 is currrently under construction at KM Yachtbuilders and due for launch in 2024. They are available for expedition charter and logistic support to high latitude destinations in both Hemispheres including but not limited to: Antarctica, Tierra del Fuego and Cape Horn (temporarily suspended), the Falkland Islands, the island of South Georgia, the South Sandwich Islands, Norway, Spitsbergen, Iceland, Greenland, Labrador and Arctic Canada


Our main areas of operation. See Charter Options for more details
A concept rather than simply sailing vessels, Skip Novak's Pelagic 77 series of yachts are designed and built specifically to operate in remote areas on long term projects.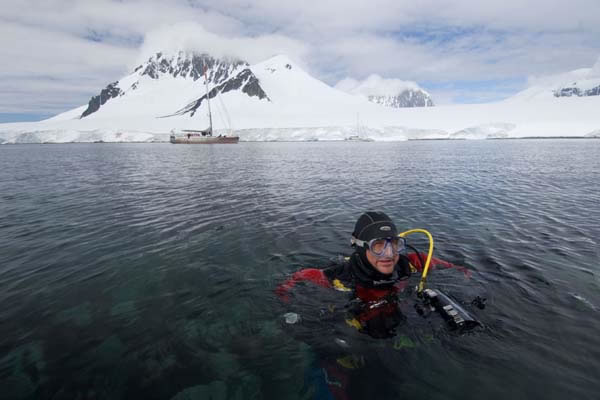 Pelagic designs are suitable for:
>> Climbing Project Support
>> Scientific Field Research
>> Adventure Sailing Expeditions
>> Wildlife Cruises
>> Dive Excursions
>> Film Making Support
>> Gap Year Adventure and
>> Schools Expeditions
>> Building Sea time and Experience on Delivery Trips
For our work in Antarctica, we obtain a permit from the UK Foreign Office as required by the UK's Antarctic Act. We are also a member of IAATO (International Association of Antarctic Tour Operators) which sets guidelines and protocols for safe and environmentally sound conduct.

All Seasons All Oceans