21.09.2023 - Pelagic Arctic Summer Cruise to Greenland June to Sept 2023 - Summer 2024 opportunities in the Arctic - Vinson programme for Autumn 2023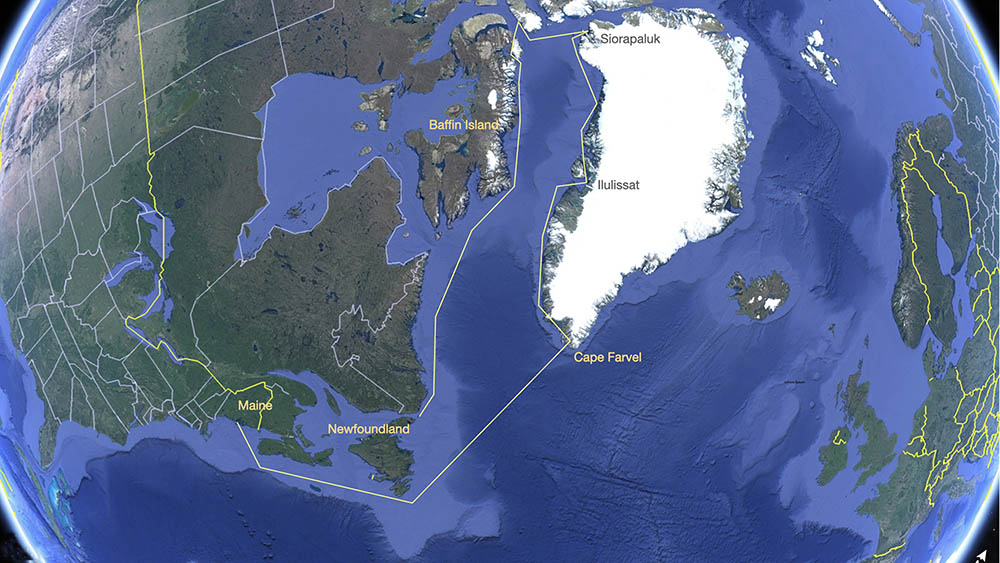 A 6,500 nautical mile cruise to the most northerly indigenous community not only in Greenland but in the world.
The original Pelagic is back in Maine after a three month arctic summer cruise with my son Luca and a fresh crew of young people. Beginning in mid June we sailed directly to southwest Greenland and were lucky enough with calm weather to circumnavigate Cape Farvel via a west to east 'sail past' one mile offshore and then doubling back through in the inner archipelago. The pilot recommends to stay 120 miles south of Farvel when sailing past the southern tip of Greenland, but we got extremely lucky to see this notorious wick for bad weather on a cloudless sunny day.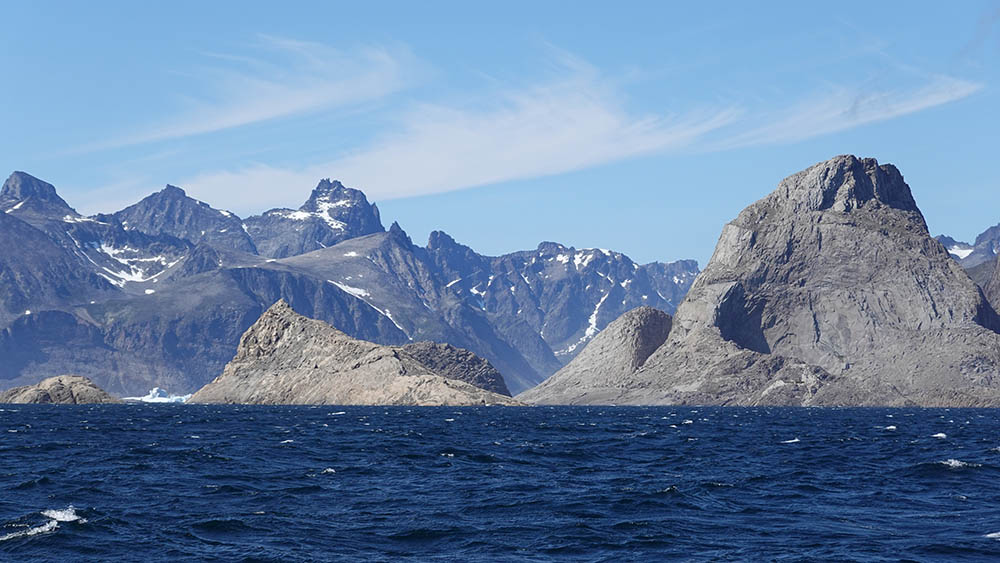 Cape Farvel
We then sailed north along the entire coast of west Greenland up to 77 45N to the hunting community of Siorapaluk (population 35), which claims to be the most northerly indigenous community not only in Greenland but in the world. This was also the limit of ice navigation this season in Smith Sound.
We then sailed south to Devon Island where we rendezvoued with the 85 meter ketch Aquijo which I piloted in Tierra del Fuego in 2017.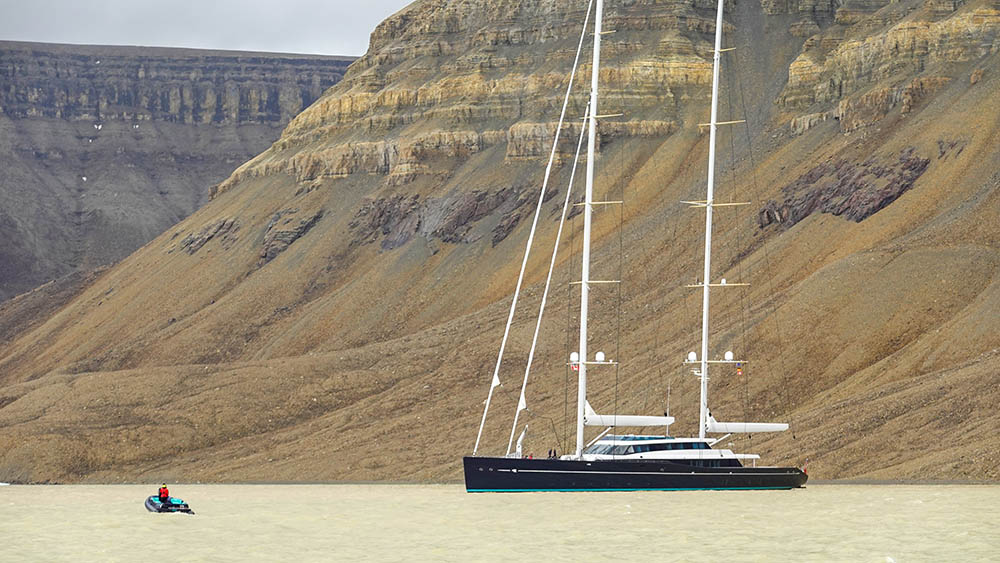 Aquijo at Devon Island
After getting stuck for five days in strong easterlies in Lancaster Sound we finally entered into Nunavut at Clyde River, we refueled and sailed along the Baffin coast past Cape Dyer and spent some days in Exeter Sound where Bill Tilman climbed in 1962. Polar bears and spectacular auroras were the finales and we sailed directly to Port St Anthony at the northern tip of Newfoundland where I bailed, back to Blighty.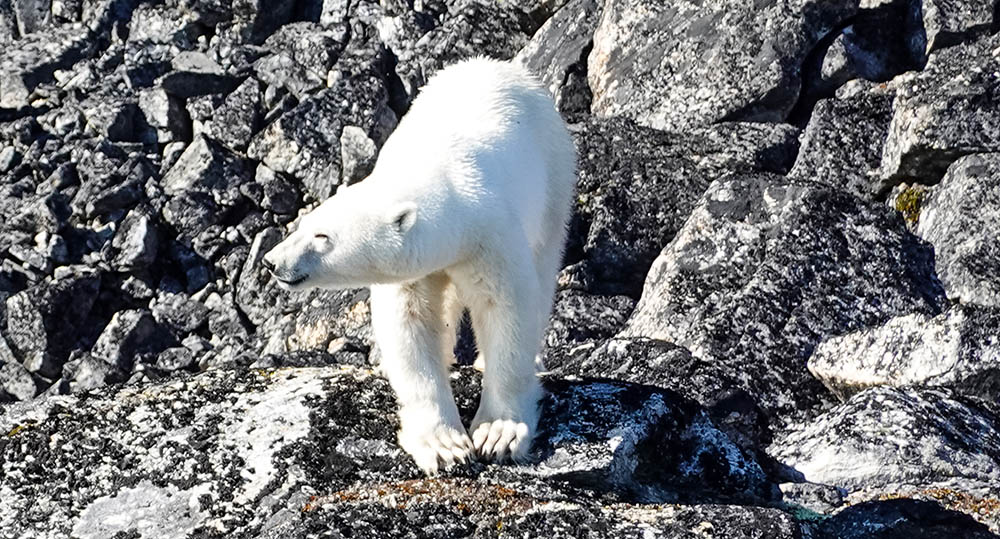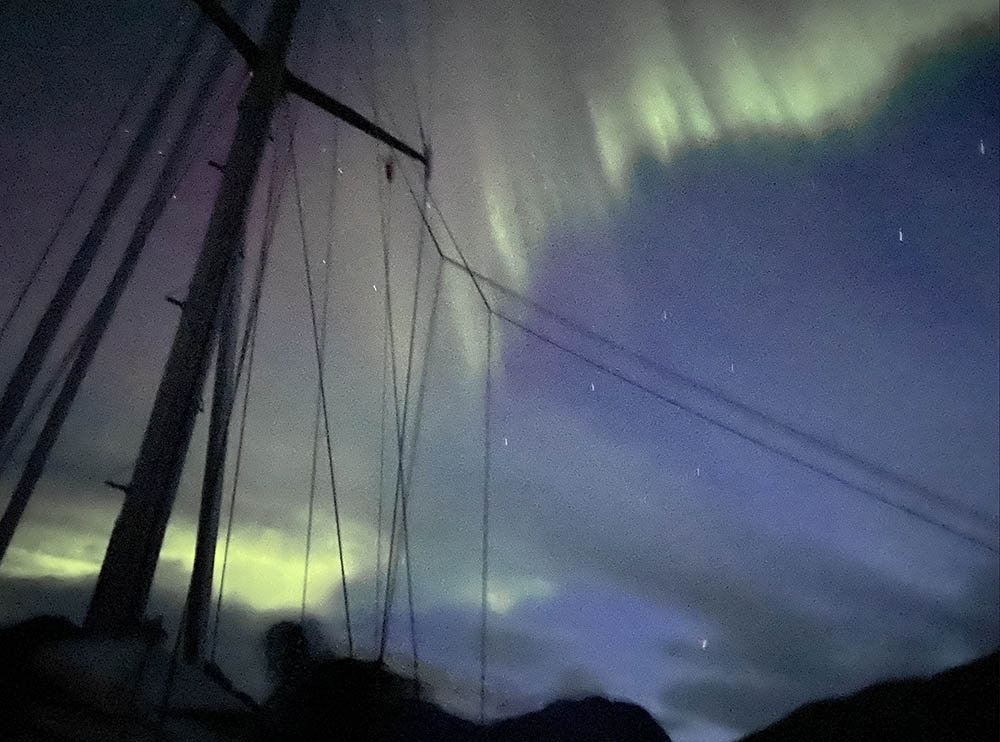 SUMMER 2024 IN THE ARCTIC
Next summer we are looking for three couples to participate in either of two three week charters on the west coast of Greenland. And, individuals for the delivery there and back from Maine with a stop in Newfoundland. Chris Kobusch and Tor Bovim will be skippering those two trips and the transits there and back to Maine. Contact Skip for details on skipnovak@pelagic.co.uk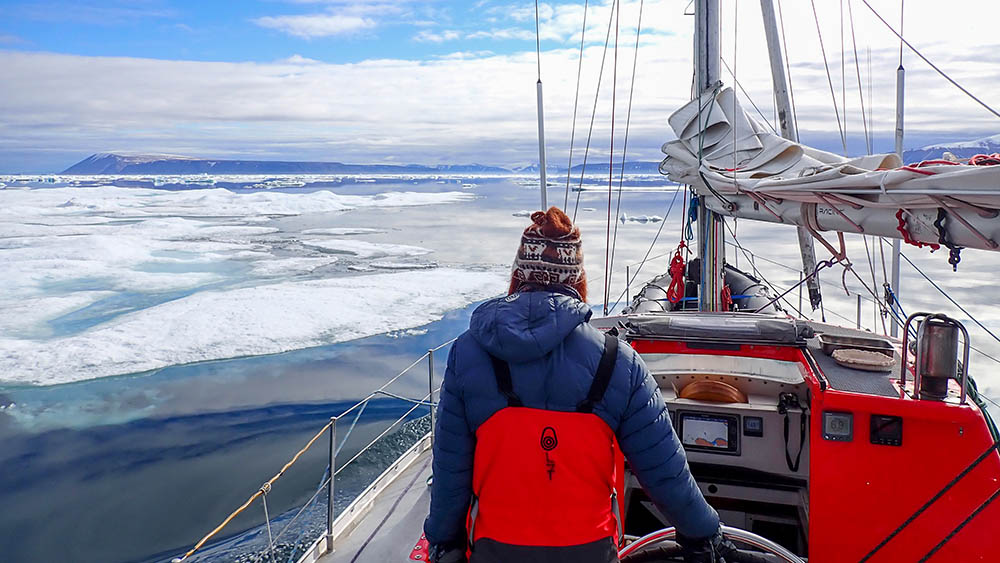 OTHER NEWS
Vinson of Antarctica starts her charter season in the south on November 4 th with the Rick Tomlinson photo safari in the Falkland Islands. Due to a late cancellation we have one place still available. Contact Skip asap.
Vinson continues here southern season with a science project on Zavodovsky Island in the
South Sandwich in December and then science again on South Georgia in January/February.

Cheers, Skip