Pelagic Yachts 77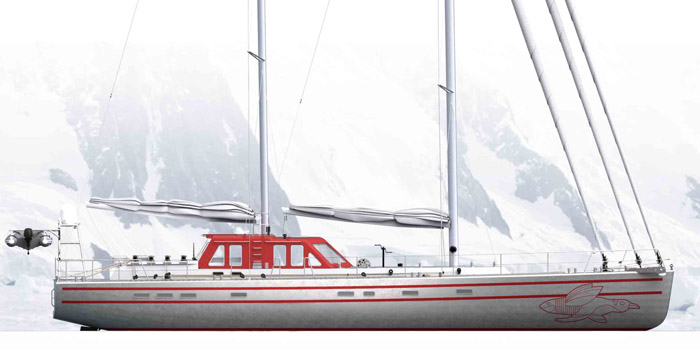 This design is an evolution of the Pelagic Australis concept, which was the result of Skip Novak's first 14 years of high latitude sailing. Since her build and launch in 2003 Pelagic Australis has enjoyed a further 15 demanding years as an expedition charter vessel in both the Arctic and Antarctic including an attempt on the NW Passage.
Pelagic 77 Vinson of Antarctica the story so far video
Yachting World video featuring Skip's guided tour of Pelagic 77 Vinson of Antarctica
Skip interviewed about the Pelagic 77
Video of the concept for Pelagic 77
Video of Pelagic 77 interior
The Pelagic 77 expedition vessel is an evolution from Pelagic Australis and was conceived and designed for expedition sailing mainly in high latitudes. This implies enhanced autonomy, ease of handling with respect to sail areas and of course, given our Pelagic philosophy, simple systems that a yacht crew, operating in remote areas can service without specialist help.
Dimensions
LOA 23.52 m
LWL 20.40 m
Beam Max 6.31 m
Draught Max 4.30 m
Draught Min 2.15 m
Tankage ( litres)
Fuel: 8124 lt.
Fresh Water: 3137 lt.
B/G Water: 1115 lt.
Utility/Waste/Oil: 943 lt.
Day Tank fuel: 248 lt.
The vessel was constructed at KM Yachtbuilders at Makkum in The Netherlands. The hull was turned on 1 November 2019 and sea trials began in April 2021. See video of turning and video and pictures of transfer from the hull building shed to the fitout shed below and various shots of the construction process below: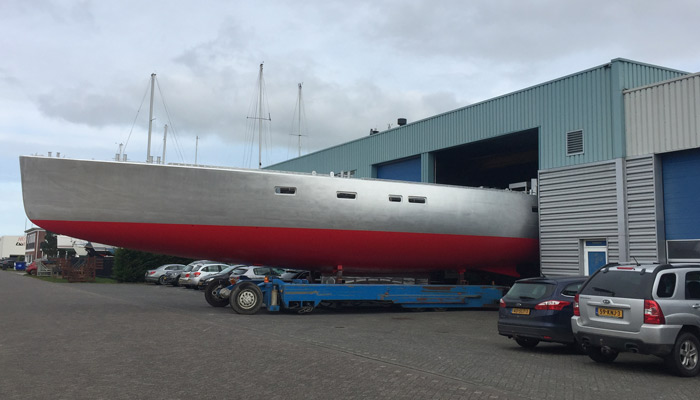 Out of the hull building shed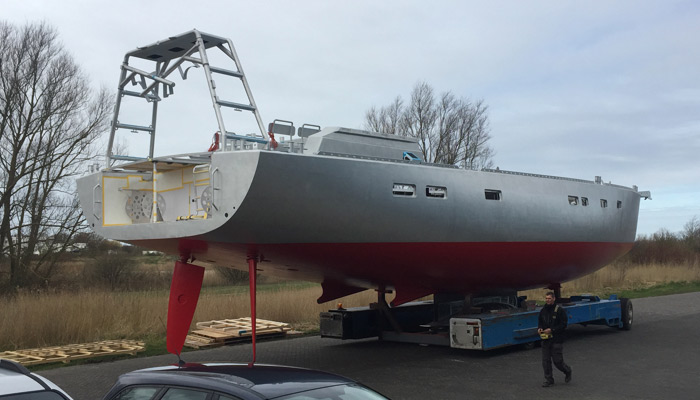 Moving to the fitting out shed, rudders and keel fitted and antifouling applied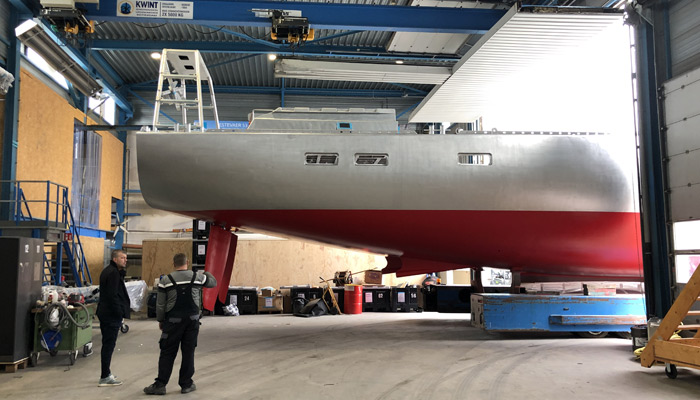 Tight squeeze into the fit out shed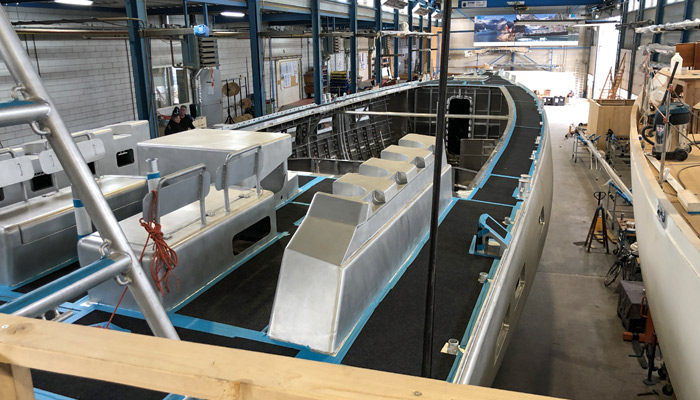 Snug and ready for fit out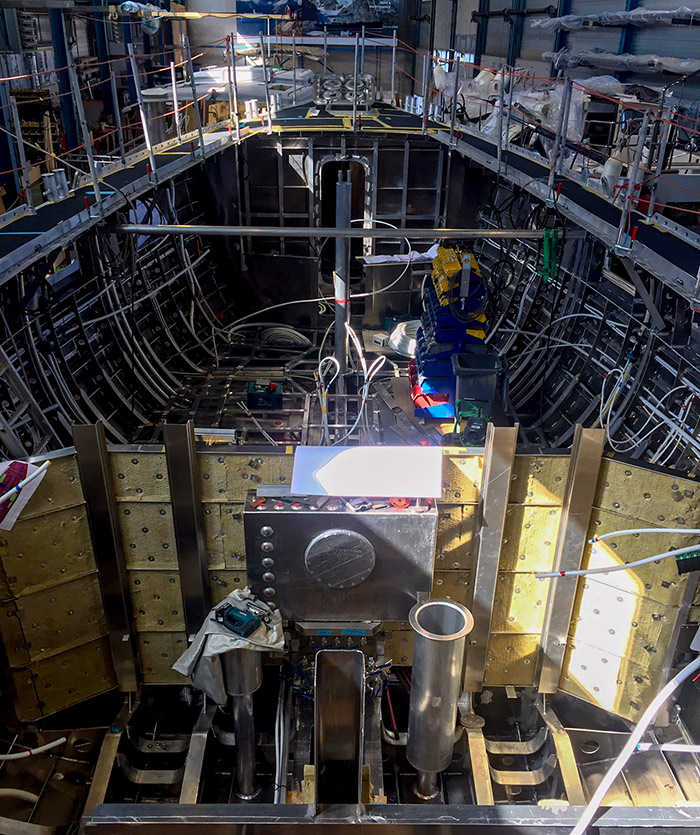 Interior piping and wiring being fitted looking forward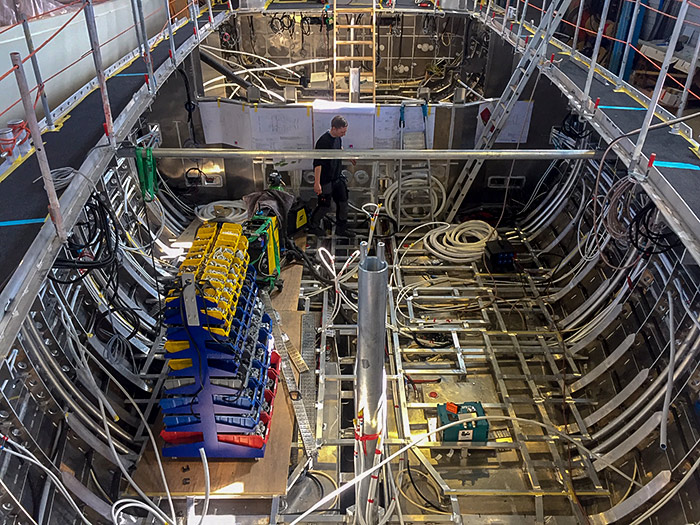 Interior piping and wiring being fitted looking aft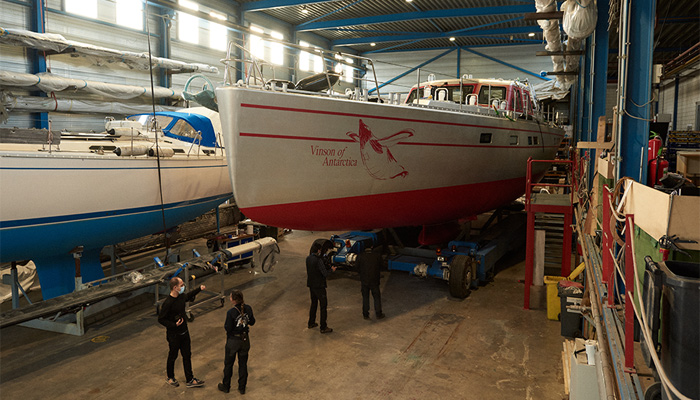 Ready to leave the fit out shed. Picture Guy Fleury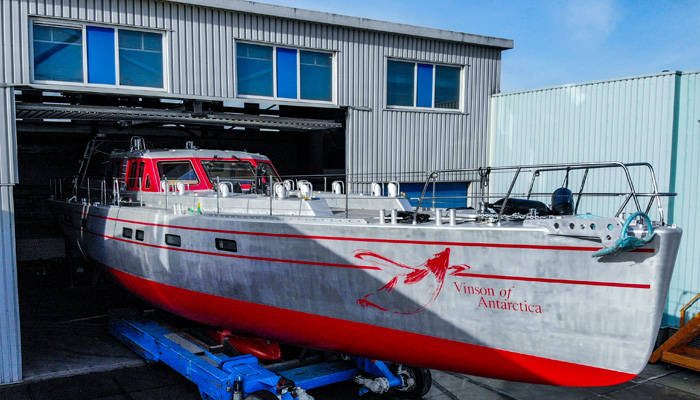 Into the daylight. Picture Guy Fleury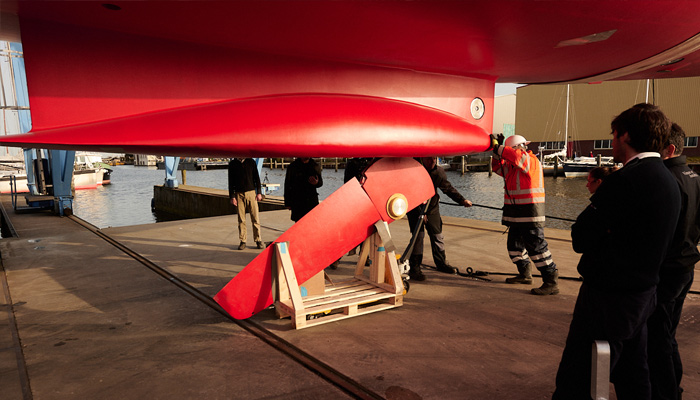 Fitting the centreboard. Picture Guy Fleury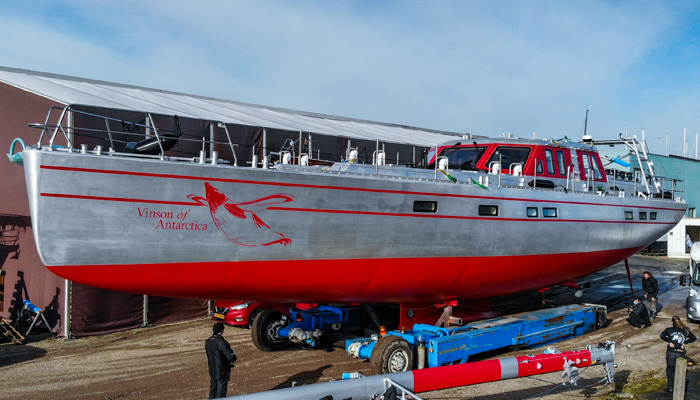 Ready for launc. Picture Guy Fleury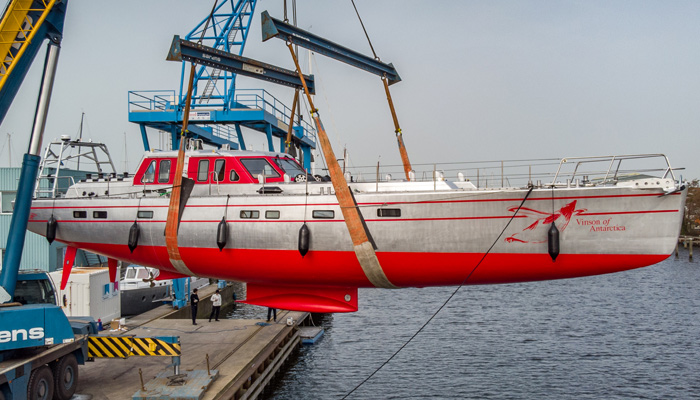 Launch in progress. Picture Guy Fleury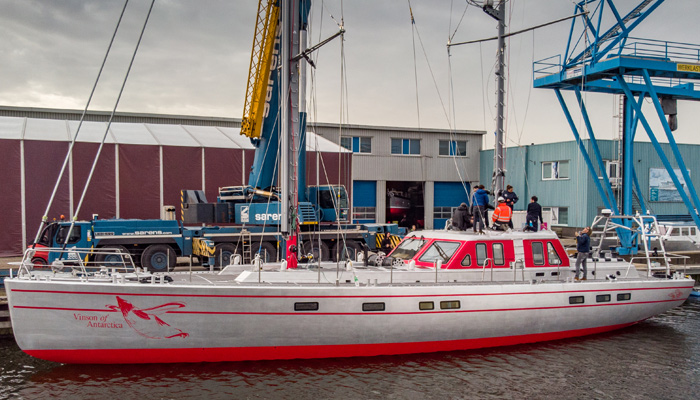 On the water and the rig goes in. Picture Guy Fleury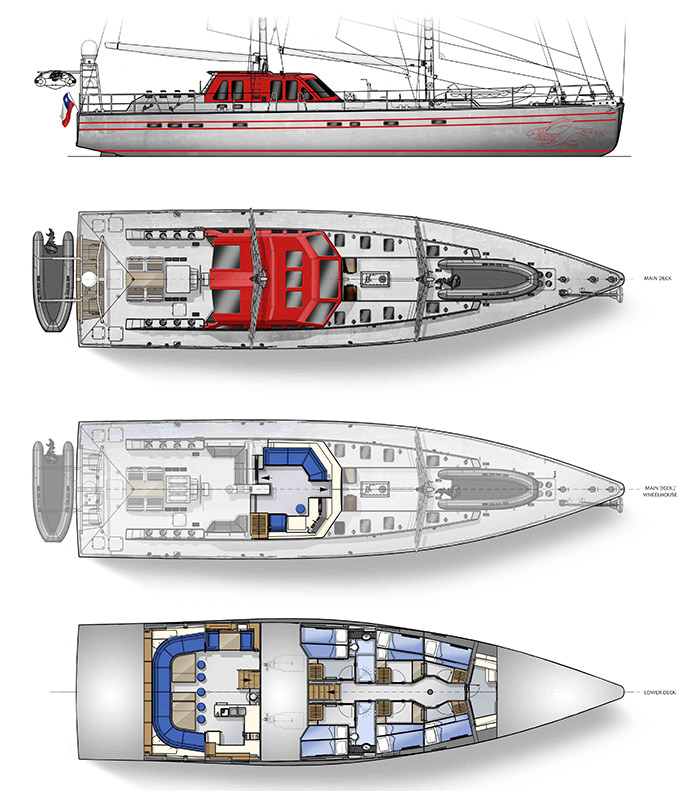 Pelagic 77 General Arrangemnet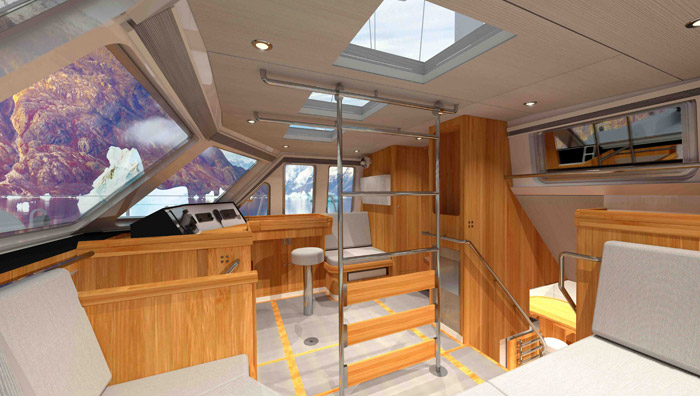 Pilot house from port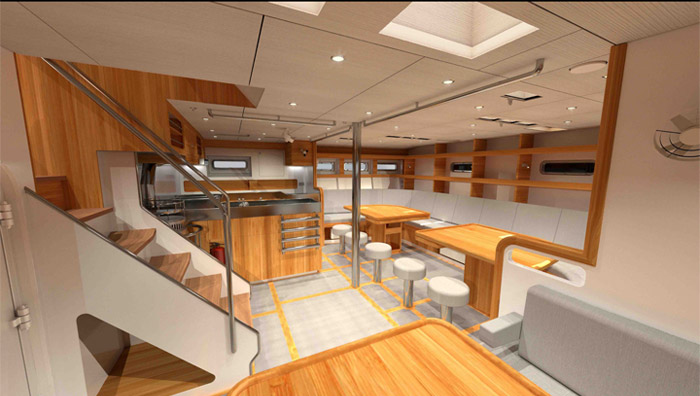 Saloon from comms station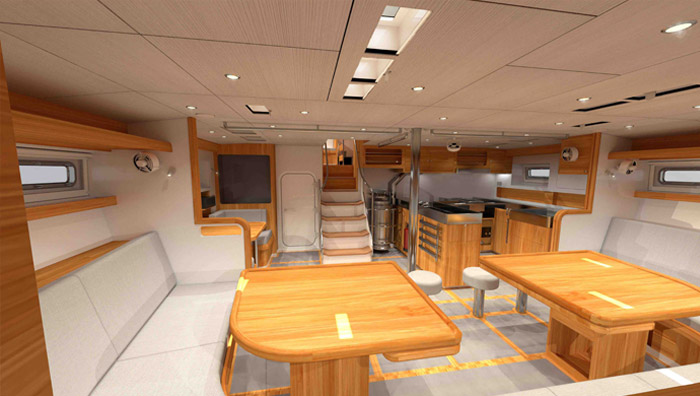 Saloon from aft port corner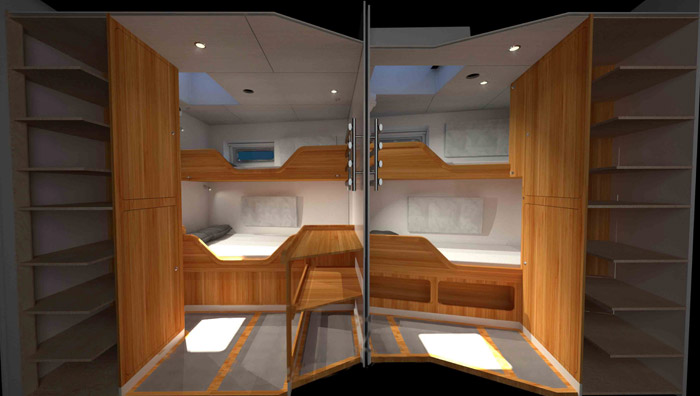 Port mid and forward cabins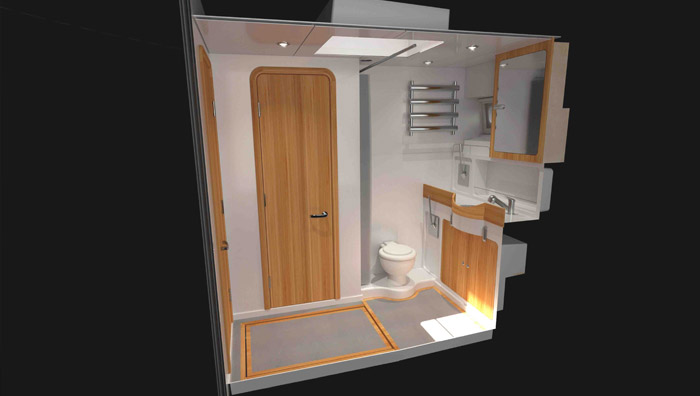 Port head looking aft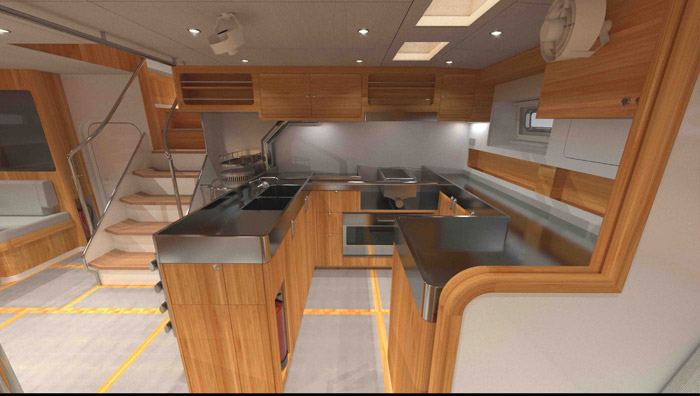 Galley looking from aft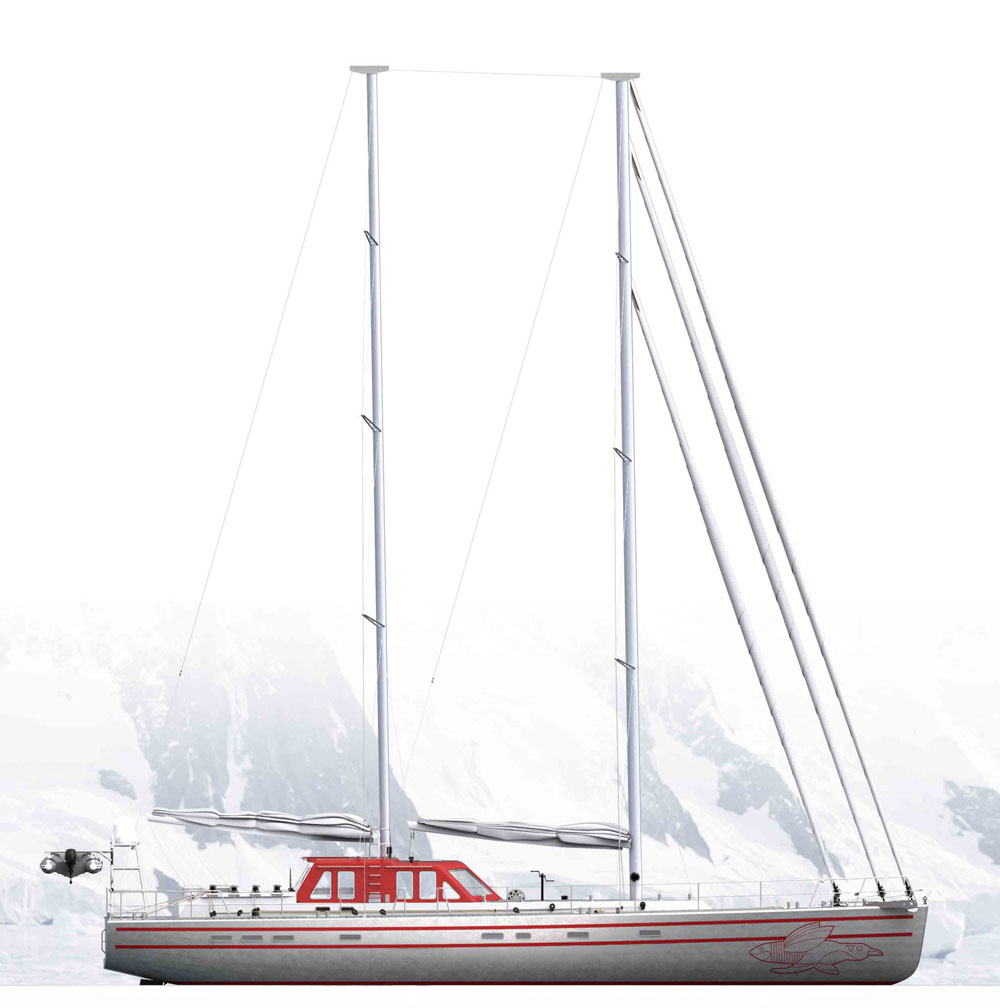 Sail plan